5 Bold Tips to Make Money from a Parenting Blog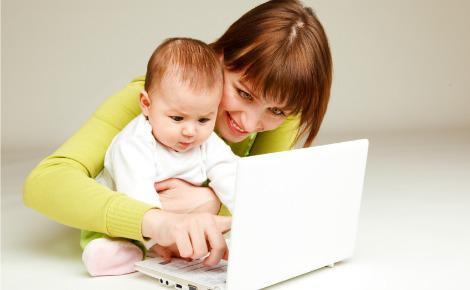 Every parent has an experience worth recounting. It can be inspiring, motivating, terrifying or informative. Whatever your parenting experiences, it is now possible to make money by blogging about the same.  A Scarborough Research Study in 2012 showed that 14% of all Americans trust blogs for advice about parenting.  With more people going online, these numbers are obviously higher.
A recent study shows 81% of U.S online consumers trust information from blogs. Better still, internet users in the U.S spend 3X more time on blogs than on emails and other platforms. Research also shows that 77%of internet users read blogs. With such numbers, it is obvious that a well-planned parenting blog can get consistent traffic allowing you to cash in.
Whether you want to make money through Ads, affiliate marketing, online coaching or any other way, it is easy and fast to create a blog and see this come true. It all boils down to keeping a regular flow of traffic which you can then turn into leads. Here are some ideas to get you started on this blogging journey:
Think about the Readers
It is all good that you have a blog running but remember, the readers are not coming because of your success. Instead, they are being attracted by the promise of a good content. If you keep harping about the good numbers your blog is attracting, you are bound to fail. Your focus must be on the readers and in this case, you are targeting parents. Make sure you do your research about blogging in this niche, create personas of your target readers and make sure you have a strategy that targets this type of readerOffer Help with Your Content
Readers can only take too much of your pain in every blog post. Always remember that most parents are going through such experiences and they are coming online to get an inspirational boost. If you are to share about the bad experiences you are going through, make sure there is a bright ending to it all, either through wisdom gained or through a chance for a professional guest blogger to offer help. In short, your blog should be helpful if at all you want to keep attracting new readers.
Go Off The Beaten Path
So, every parent says video games are bad, but what if there is research that proves the opposite? Readers are used to the usual and they want a new perspective in parenting. It is good to get controversial because this will spur interest in your blog. Being ordinary is boring and you can bet there are thousands of such parenting blogs out there and the internet doesn't need one more. To instigate debate, stay off the beaten path.
Spread Your Reach
It is possible to break out of the parenting box and sell your posts to relevant websites and blogs. Think of fashion sites targeting moms, and healthy lifestyle blogs among others and you will realize that there is a lot of potential out there.
Stay Relevant By Watching Trends
Parents today are highly informed and they are not just looking for information about how to breastfeed; after all, who doesn't know about this? Go for trending issues in parenting and provide insightful opinions.
Go on and make your blog tick using these ideas.
Author Bio
Charlene Dickson is an avid blogger who believes it is easy and fast to create a blog and make money. She specializes in parenting issues on her blog. She currently lives and works in New York.