Some Radical Ways in Which Salesforce Analytics Is Changing the Face of Big Data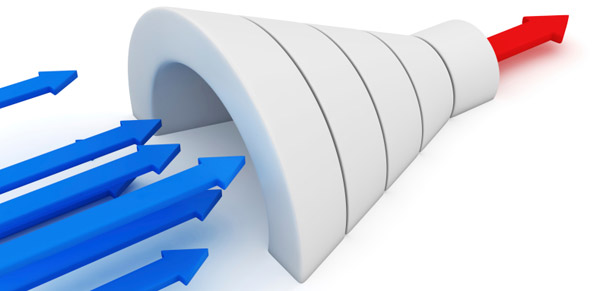 Big data and its analysis and interpretation are a major focus in businesses of all sizes. While the classical measurement of big data was solely in terms of its volume, businesses have come to realize that variety, as well as velocity, can be crucial measurement parameters too. With businesses becoming flooded with data arriving at very high speed from multiple sources, the prime issue of big data is not just processing the data but gaining useful insights from it.  Unfortunately, most business intelligence tools being outdated and not optimized to handle big data did not prove to be very useful in analyzing the large data volumes for getting superior insights into customer behavior and engagement, increasing generation and quality of leads, optimizing operations, spotting new revenue sources and fraud protection.
Salesforce Wave Analytics Cloud
It is against the background of increasing frustration of Salesforce customers not being able to leverage the power of big data that Salesforce Wave Analytics Cloud was launched. The package, featuring a frontend of data analysis,took years of development and was initially ported only to Salesforce but now can work with different third-party data apps. Even though it faced a lot of skepticism by experts, the entry of Salesforce into business intelligence (BI) has since then transformed the way big data was analyzed. The buzz has only intensified with the company joining hands with leaders in big data like Cloudera, Hortonworks, Google, Informatica, New Relic, and Trifacta. With its rich command set, Salesforce DX has already become a favorite with open source developers.
Top Reasons Why Salesforce Wave Analytics Cloud Is a Big Hit
Highly secure cloud platform:
With its experience in delivering cloud-based CRM solutions, Salesforce has already established a rock-solid reputation for data security. Accordingly, their ability to meet extremely rigorous requirements for dataprivacy and security has developed to a great degree affording customers in even the most sensitive of domains, complete peace of mind.
Intuitive search:
An extremely user-friendly interface and intuitive search features make Salesforce Wave Analytics very easy to use by even the non-tech-savvy while on the go. The easy search is made possible by the use of a unique format that is schema-less. The Github platform support enables extremely fast queries that can be followed up with quick action. The search results can be filtered and personalized as per need without fuss.
Mobile phone optimization:
Especially endearing to people who are constantly on the move, Salesforce Wave is fully compatible with different mobile platforms. This means that users can easily log in via the mobile app and fire their queries for instant answers while on the go. This is especially useful for the sales people during customer interaction.
Conclusion
Salesforce Wave Analytics has made it very easy for marketers to analyze refined data very quickly without needing the intervention of the IT department. The simplicity and user-friendliness of the platform have substantially improved the quality of data analytics, while the virtually limitless scalability ensures even the largest volumes of data can be safely and quickly handled.
Author Bio: Miriam Denver is a senior Salesforce developer specializing in delivering custom solutions to the retail sector. She has extensive experience of working on numerous Salesforce platforms, including Flosum.com.