World Record Online Casino Wins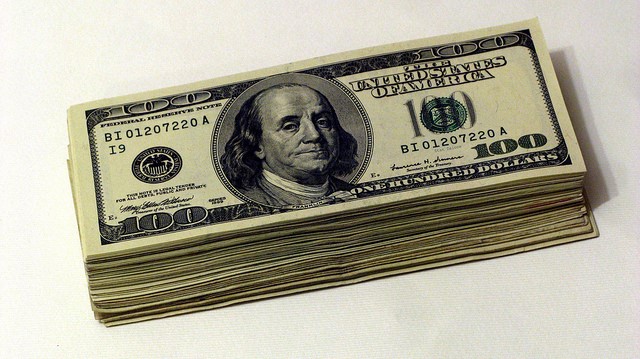 Everyone loves to win but if luck is not on your side the next best thing is to read about those that have, mainly because it helps to keep alive the thought that there is always a chance that the next winner could be yourself.
Some of the progressive games that are played at online casinos have massive jackpots attached to them, in fact they are pretty common.
A progressive game works by connecting the same game in numerous casinos.  Each time a bet is made on that particular game a small portion of it will go towards the progressive jackpot.  This means that the cash pot increases very quickly and if enough players are betting on that game it can lead to some incredible, life changing, cash prizes. But what bingo sites you're most likely to win on?
This is what happened to Jonathan Heywood.  The twenty six year old British soldier place a 25 pence spin on the popular Mega Moolah Progressive Jackpot game back in 2015. Lady Luck was smiling down on him as he managed to scoop an incredible £13.2 million.
Just imagine that amount of money for such a little wager?  What would you do with that cash?
Jonathan upgraded his car to a Bentley Continental, paid for a holiday cruise for his relatives but most importantly the money paid for the very best medical care for his father.
Twenty five seems to be a lucky number as it was 25c that aman from Finland placed on the Mega Fortune progressive jackpot game in 2013 winning himself an amazing 17, 861, 800 Euro!
Mega Fortune paid out even further back in 2011 when a young man was suffering from insomnia got out of bed and decided to spend some time at an online casino. This time insomnia paid off as he bagged himself a winning 11.7 million Euro.
One game managed to pay out twice in one week which no one ever expects. Gold Rally first paid out a jackpot prize of $6.347.119, and then only a couple of days after that another prize of $277,228 was won.
For those of you who enjoy having a gamble using your mobile devices then the incredible win that took place in 2016 will be of interest.  The player only known as DP won themselves a progressive jackpot worth a staggering 7.9 million Euro.  The deposit?   Only one Euro!
These are only some of the winners that you hear about, there are a lot more that win perhaps not quite as much but healthy amounts none the less.
Being in with a chance of win draws many people to online casinos but it is the excitement and entertainment that is the main draw.  If you managed to win then that is an added bonus, and if you manage to win big?
Dreams can come true.