Learn Whiteboard Animation
Learn Whiteboard Animation
Whiteboard animations are fun to watch. In fact, as I mentioned in my previous articles that a visual reception has more retention power in the brain than a written or audio reception. What it means in simple words is that a person who watches Audio-Video content is more likely to remember what you have to say than reading a blog. This means that there will be more user engagement and eventually a successful website.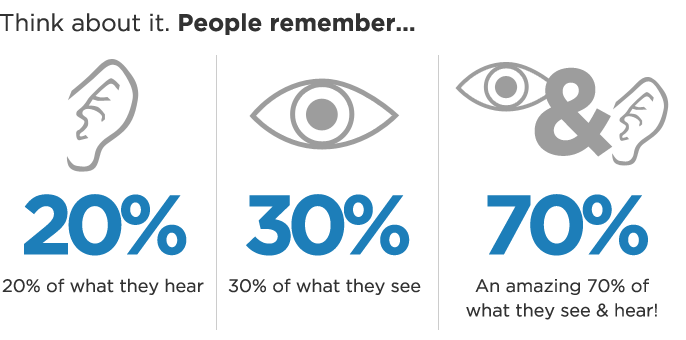 Whiteboard animations have been in trend in the past few years. Companies, independent bloggers and consulting firms are all changing their marketing strategies from written content to video marketing, specially whiteboard animation. In recent trends, a study reported that the time spent watching internet videos has increased by 40% in the age group of 35 and above. While we will not study the social aspect of it, what we are interested in is that the video marketing industry will cross the $72 billion mark in 2021. Which means there is serious money to be made in video creation. Since whiteboard animations is the simplest and most effective form of communication, we believe that the requirement of whiteboard animation will see an upward trend. A typical whiteboard animation of about 2 minutes cost about $250. With our course "Learn Whiteboard Animation" you can create that 2 minutes' video in just 2 hours. If you can create 20 videos in a month, that makes it $5000. Now that's a business opportunity you don't want to miss.
We have been creating whiteboard animation for about 3 years and have served over 20 clients ranging from McKinsey Healthcare, KPMG and EnY.  Our wealth of expertise in creating these animations is now just a click away. You can register for our class "Learn Whiteboard Animation" here.

This master class is 5 hours long where we teach you the following things:
Introduction to Whiteboard Animation
How to Write a Transcript for your animation?
How to create the whiteboard animation story line?
Choosing the right images and text for maximum impact
Audio recording and voice over synchronization
Adding background Music
Putting the storyline and voice over in an actual animation
Exporting the Animation
Apart from the technical aspects we will also teach you:
How to leverage sites like www.upwork.com and freelancer.com to find clients
You will have access to use our ready to templates to pitch the clients.
How to use LinkedIn to get professional clients that pay more than $1000 for a whiteboard animation.
How to ultimately outsource your animation work so that you can focus on getting more clients and collect monthly paychecks.
But that is not all, you also get a complimentary access to use a licensed version of the software.
Plus, you get 2 FREE phone call sessions with us where you can discuss anything about the animations.

This article was originally featured at www.alternateschool.com.
Alternate School-We Simplify Your Online Teaching Experience