Small Business Loan Options That You Can Use To Boost Your Business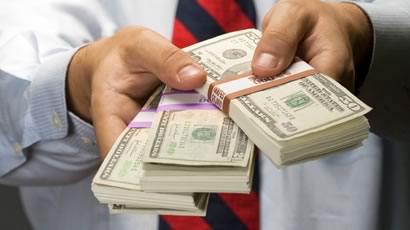 As an entrepreneur setting up a business can be really tough. You will usually need a fair amount of capital to establish your business, help it to grow, fund research and development, boost sales and marketing and hire people. Accessing funds, especially for new businesses, can be quite difficult; however, the problem is compounded because applicants often have no clue regarding what options are available. Some pointers:
Small Business Line of Credit
When you have a line of credit with your bank, you will be in a position to withdraw funds as and when required for your business; of course only to the extent of the set limit. The positive thing about a line of credit is that unlike a conventional loan, no interest accrues till you actually withdraw the cash. You will, however, need to pay a fee for setting up the arrangement with the bank, and annually, thereafter, for renewing it. You will usually be required to pay the accrued interest every month while the principal can be amortized over a period.
Accounts Receivable Financing
In this type of credit, the security to the lender is provided by the accounts receivable. Cash, to the extent of the accounts receivable of the business, can be withdrawn, and the balance is automatically wound down with every bill settled by customers. Consequently, the interest paid to the lender is also less.
Term Loans
Business can avail term loans that are typically loans of fixed amounts for a specific period during which the money can be used for any business expenditure, whether capital or revenue. While the principal can be paid back either in installments or a lump sum payment at the end of the term, the interest usually needs to be repaid monthly. The interest rate may be fixed or reset at specified intervals. New businesses may require providing collateral or guarantees or opting for a personal loan from an online lender like https://www.libertylending.com/. It is also possible to get SBA small business loans that are more affordable but the approval process is more complex.
Working Capital Loans
Working capital loans provide businesses the funds for its day-to-day operations such as the purchase of raw materials, salaries, utility bills, etc. These loans are typically used to bridge the time gap between the requirement and the sales proceeds becoming available by the company. The working capital of a business may go up if it ramps up production in anticipation of a busy season; the repayment can be done with actual sale proceeds that will be available later. These loans are short-term loans ranging from one month to one year. Small businesses without an established credit history may require collateral or personal guarantees to be given.
Conclusion
Owners of small businesses will need to analyze the requirement of funds and apply for the appropriate type of loan so that there is a better match with the terms and conditions applied by the lender. Additionally, equipment leasing and small business credit cards can be used for funding the needs of the business.